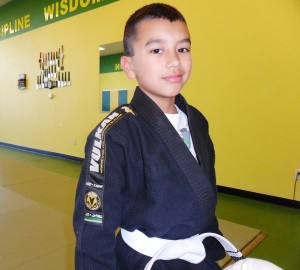 Team Mica is where Rion Almeida first started training in traditional Gi Brazilian Jiu Jitsu.
After only one Brazilian Jiu Jitsu class Rion was hooked and new BJJ was going to be part of his life.
He trained for seven months at one of Team Mica's BJJ schools in Las Vegas.
Team Mica is where he earned his gray belt from Don, a black belt under Amilcar "Mica" Cipili, who is a Rigan Machado BJJ black belt.
Thanks to Team Mica
Almeida got a good foundation in traditional Gi Brazilian Jiu Jitsu and also got to experience competing in BJJ tournaments.
He even won 1st place in the 3rd Team Mica Copa tournament.